In response to members' requests about  "What ACT-IAC is focusing on", the information below identifies the most important topics ACT-IAC is addressing and how members and government can get involved. We plan to update this page on a regular basis as new topics emerge and old ones are retired.
Government members who want more information should contact Mike Howell at MHowell@actiac.org.
Industry who want to join ACT-IAC or hear more information should contact April Davis at ADavis@actiac.org or Carol Miller at cmiller@actiac.org.
The President's Management Agenda (PMA) was released March 20, 2018. The President's Management Agenda lays out a long-term vision for modernizing the Federal Government in key areas that will improve the ability of agencies to deliver mission outcomes, provide excellent service, and effectively steward taxpayer dollars on behalf of the American people. ACT-IAC leadership decided to focus ACT-IAC's projects and activities for the coming year on supporting the PMA. The attached document shows the alignment of ACT-IAC's projects and activities with the PMA Cross-Agency Priority (CAP) goals. Download this document to see how ACT-IAC is supporting the PMA goals.
⇒ Acquisition innovation featured at Acquisition Excellence Conference
Acquisition policy is an overarching topic for ACT-IAC.  Our activities focus on innovation of the acquisition process to deliver technology solutions. 
Some of the activities within ACT-IAC include:
An Acquisition Community of Interest that serves as a knowledge network of government acquisition professionals, contractors, academics, and others who share information and experience about acquisition challenges, developing and piloting innovative solutions, and disseminating best practices.
Cloud Acquisition for Federal Enterprises (Cloud CAFE) project
Myth-Buster programs to clarify policy
DOD 809 Working Group provided suggestions to DOD on acquisition improvements
Accelerating IT Modernization Through Acquisition Innovation Initiative
Current and Upcoming Projects and events
The ACT-IAC Institute for Innovation, in coordination with the Acquisition and IT Management and Modernization Communities of Interest (COIs), is conducting an "Accelerating Acquisition Innovation In Support of PMA Goals" project to speed the adoption of innovative acquisition practices to accelerate fulfillment of the goals in the President's Management Agenda (PMA).  The initiative is sponsored by OMB's Office of Federal Procurement Policy and led by Tim Cooke. In 2019, the project created a platform to capture best practices across the acquisition lifecycle. Efforts in the coming year will focus on maturing the platform, enhancing its content, and promoting its adoption and use.
Learn more about Acquisition Innovation
⇒ Download the ACT-IAC Artificial Intelligence/Machine Learning Primer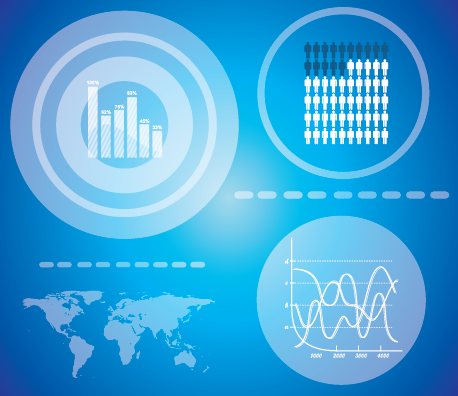 Artificial intelligence, using the data from complex systems that have been gathered from a variety of sources, combined with predictive analytics, and machine learning technology, is being used by many agencies in creative ways to analyze data, determine patterns, and project outcomes.  Government applications of AI are proliferating, and a growing number of federal agencies are exploring the applications of  AI to their organization's core missions and operations. ACT-IAC is assisting the Government by providing insight on how AI can enable them to better meet their mission.
Intelligent Automation marries artificial intelligence—including natural language processing, machine learning, and machine vision—with automation. This convergence of technologies produces automation capabilities that dramatically elevate business value and competitive advantages.   It is already helping companies transcend conventional performance tradeoffs to achieve unprecedented levels of efficiency and quality.
The White House recently issued an executive order on Maintaining American Leadership in Artificial Intelligence (February 11, 2019.)
Current and Upcoming Projects and events
Resources
The ACT-IAC Artificial Intelligence/Machine Learning Primer  serves as a foundational tool in the understanding of artificial intelligence and machine learning (AI/ML) technology and, through the use cases, reveal how they can be applied to benefit the federal government and improve the lives of American citizens. (Published March 12, 2019)
The ACT-IAC Intelligent Automation Primer explores how government agencies can automate manual activities -"the hand work" -- and shift workers to "the head work." Intelligent automation will free workers to focus on tasks requiring their human strengths such as  intelligence, reasoning, judgment, and empathy. (Published January 31, 2019)
ACT-IAC Artificial Intelligence and Intelligent Automation Forum (January 16, 2019)
 

 

Learn more about Artificial Intelligence
ACT-IAC is actively engaged with the assessment and evaluation of the Blockchain technology – a transparent, trusted, publicly accessible ledger that allows for secure transfers of encrypted information.  Through our Emerging Technology Community of Interest (COI), Blockchain events, and the Institute of Innovation, ACT-IAC is becoming the collective point of knowledge for this distributed database. 
Current and Upcoming Projects and events
Resources
Hosted a series Blockchain forums
Published Blockchain Resources
Established a Blockchain Working Group (ACT-IAC members only)
 

 

Learn more about Blockchain
⇒ ACT-IAC Associates Webinar: Chatbots, AI and The Future of Customer Experience
People deserve government services that are easy to find, use, and understand, on par with services delivered by the private sector. Improving the citizens' experience with government requires technology, people, process improvements, and culture change.  Customer experience is the overall perception that customers have of an agency, organization, or service.
ACT-IAC's Customer Experience Community of Interest (CX COI) developed a playbook intended to help government leaders improve service to citizens, with guidance on how to establish a customer experience office or program, which can transform services across an entire agency.  Whether customers are veterans, college students, taxpayers, immigrants, seniors, employees, or other federal agencies, the framework and recommendations provided in this playbook can be applied to improve any government service. Download playbook now.
Current and Upcoming Projects and events
Resources
Learn more about Customer Experience
⇒ Join the New ACT-IAC Health Community of Interest (COI)
Nearly four-fifths of executives at healthcare providers and payers say their information technology has been compromised by cyber-attacks. Since many organizations achieved their interconnectivity by evolution, resulting in inadequate controls, investment in cybersecurity needs to become part of a cohesive, coordinated digital strategy. Effective, low-cost mechanisms are already in place to shield against many elements of the cyber threat. However, far too often executive leaders wait until they are compromised to test their response plans or do not fully embrace cyber as a business risk.

Recent ACT-IAC activities have focused on cybersecurity for Health IT and the application of mobile technologies for healthcare solutions.  Future plans include continued investigation into the application of artificial intelligence and predictive analytics for healthcare applications.

Some specific activities include:

 

Learn more about Healthcare
⇒ Download the IT Management Maturity Model Version 2 Now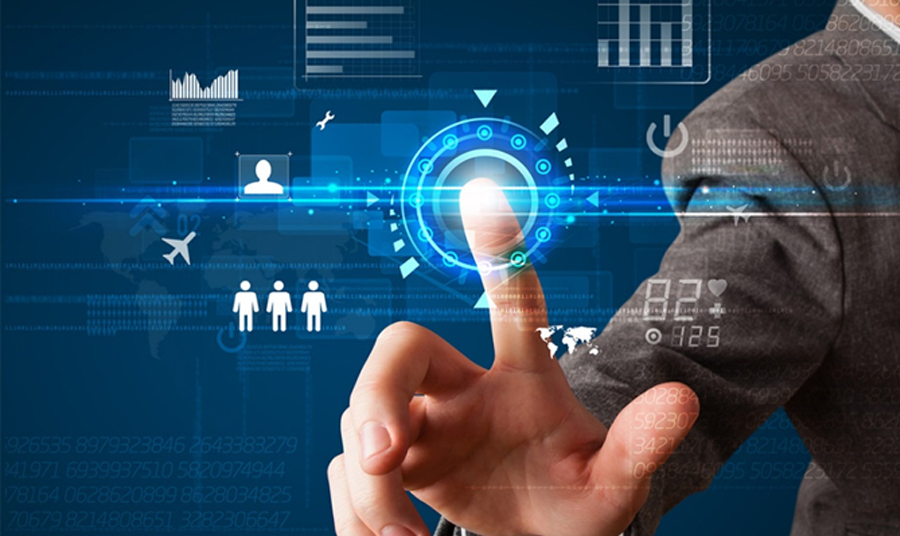 Many federal agencies rely on decades-old, obsolete technologies to support critical mission programs, essential functions, and daily operations.
Agencies are challenged to provide a secure environment as access becomes increasingly open and legacy systems potentially lack the flexibility to adapt to these changing needs. Modernizing legacy systems can be very challenging, risky, costly, and resource intensive; but, with the right strategic approach, the risks can be mitigated and costs lowered.
ACT-IAC is continually developing resources to assist agencies successfully plan and manage their legacy system modernization efforts.
Current and Upcoming Projects and events
Resources
Current Projects:

 

Learn more about IT Modernization
Developing a Workforce for the 21st Century is a key driver of transformation identified in the 2018 President's Management Agenda and is part of ACT-IAC's strategic priority.
Through the Evolving the Workforce Community of Interest, ACT-IAC endeavors to:
Advance the President's Management Agenda (PMA) through projects, meetings, and conference presentations to Develop the Federal Workforce for the 21st Century
Provide a forum for studies and analysis of public sector human capital management issues
Provide regular information and access to Federal Human Capital experts through our monthly program offerings, ongoing projects, and workforce sessions at Imagine Nation
Partner with government agencies to pilot and apply recommendations from COI projects and studies
Bridge communication between the IT and HR communities within the federal government
Links:
President's Management Agenda Cap Goal 3
Current and Upcoming Projects and events
Resources
 

Learn more about Workforce Management
In May 2018, the Federal CIO Council Services, Strategy, and Infrastructure Committee asked ACT-IAC to evaluate the technical maturity, availability for procurement, and important issues related to potential federal agency adoption of zero trust cybersecurity. Zero trust approaches could radically transform and improve cybersecurity and data protection and sharing. And, the Enterprise Infrastructure Solutions (EIS) contract could provide the means for agencies to acquire those capabilities. The project began with market research, presentations and demonstrations, and evaluation of the underlying trust algorithms. The report was completed on April 18, 2019. Click here to read the report.
Current and Upcoming Projects and events
Learn more about Zero Trust Cybersecurity