Cloud Smart, AI, Application Rationalization = Innovation (N&T COI and FIE meeting)
Wednesday, December 18, 2019 - 9:30AM-11AM EST
Overview
Featured Topic: Cloud Smart, AI, Application Rationalization = Innovation
Join the ACT-IAC Networks and Telecommunications COI for a member meeting featuring a  discussion on innovations of cloud smart, artificial intelligence and application rationalization. This event is in coordination with the ACT-IAC Federal Insights Exchange (FIE).
The Federal Government is emphasizing that Cloud Smart teamed with Application Rationalization can catalyze portfolio management, IT modernization, and innovative transformation. As such, it is incumbent on our public and private sector stakeholders to collaborate on use cases, best practices, proofs-of-concept in an effort to fit mission, business, technology, and security needs. Yet, with a grand vision such as this, the journey requires buy-in from stakeholders across the enterprise, including senior leaders, technology staff members, cybersecurity experts, business leads, financial practitioners, acquisition and procurement experts, and end user communities.
The promise of Artificial Intelligence and Machine Learning will enable agencies, whether they maintain their own in-house data centers or rely exclusively on offsite data centers, to ensure their infrastructure are equipped to handle the increased demands generated by a wide range of emerging technologies. Departments and Agencies that fail to incorporate the revolutionary potential of these technologies—from cloud computing to big data to artificial intelligence (AI)—into their data center infrastructure may soon find themselves well behind the competitive curve.
Come hear from passionate, innovative thought leaders across our Public-Private Sectors who embody next-generation thinking in line with the President's Management Agenda.  This is a free, on the record event.
Invited Panelists:
Stephen Naumann, Sr Advisor, Data Center Practitioner, General Services Administration
Gardy Rosius, Assistant Deputy Chief Information Officer, U.S. Department of Energy
Melonie Parker-Hill, Division Chief, Enterprise Operations Center, Department of State (pending agency approval)
Anthony Vicinelly, Federal Technology Director, Nlyte Software
Moderator: Pete Tseronis, Founder, Dots and Bridges
Venue:
IBM Innovation Center
600 14th St NW #300
Washington , DC
---
SPEAKER BIOS
Steve Naumann, Senior Advisor - Data Center Practitioner, GSA Office of Government-wide Policy - DC²OI

Steve Naumann has 30+ years of practical IT and Data Center experience in the Federal Sector.  Starting off as a C Programmer at the Government Printing Office in 1987 he has since branched out to include experience in application and hardware technical support, network administration, security, financial management, acquisition, data storage, mainframe, client server, energy optimization, agency level project/program management, strategic plans, data center design, data center migration and data center optimization management.  Steve is a certified data center:  designer, operations manager and infrastructure engineer.
Steve has been a major contributor to the new DCOI and Cloud Smart policies, wrote the base for the Application Rationalization Playbook and then directed its final development and publication.  He acts as an in-house consultant and offers advice to all Federal agencies on many areas of IT Modernization, strategies and management.  Steve is currently directing Application Rationalization at several Federal agencies.
Before GSA, Steve was at the  Social Security Administration as the data center director for the Federal Government's newest data center the National Support Center.  He also was the program manager that guided the $500M ARRA funded project during each phase: requirements, design and finally the oversaw the IT Migration to the new facility an effort that was 5 years in planning and 2 years in execution.  The project was finished ahead of schedule and $53.4M under budget.
Mr. Naumann is active in the data center industry, has spoken at ATARC, ACT-IAC, FedScoop, Gartner, Data Center World and DOE Better Buildings Challenge conferences and has participated on an international data center standards committee.
Gardy Rosius, Assistant Deputy Chief Information Officer, U.S. Department of Energy

Gardy Rosius is the Associate Deputy CIO of Architecture, Engineering, Technology, & Innovation (AETI) for the U.S. Department of Energy (DOE), Office of the Chief Information Officer (CIO). In this capacity, he works closely with the Deputy CIO and other stakeholders to help the agency evolve and maintain a resilient and innovative IT culture. With nearly 2 decades of experience in both the private and public sector, Mr. Rosius leads with an emphasis on transformative innovation and information engineering. He holds a strong interest and awareness on emerging and advanced information technologies that may impact and enable the agency's overall mission goals.
Previously, Mr. Rosius served as the Deputy Director for Application Engineering and Development at the U.S. Department of Commerce, U.S. Patent and Trademark Office, helping the agency to stay at the 'cutting edge of the nation's technological progress and achievement'. Mr. Rosius also spent several years at the U.S. Department of Treasury, Internal Revenue Service, in various IT leadership roles.
Melonie Parker-Hill, Division Chief, Enterprise Operations Center, Department of State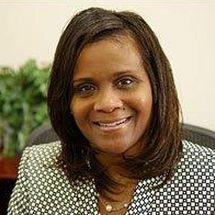 Ms. C. Melonie Parker-Hill joined the Department of State (DOS) in November 1997 after serving 8 years with the Department of Air Force. Since her arrival at State, Melonie has served four diverse Bureaus including Foreign Service Institute, Population, Refugees, and Migration, Western Hemisphere Affairs, and the Information Resource Management.
 
After returning from an excursion assignment in Havana, Cuba, in 2003 Melonie joined the Enterprise Server Operations Center (ESOC) and has served in various roles prior to achieving her current position where she now serves as the Division Chief of Operations and Maintenance.  Within ESOC, she leads a diverse group of professionals who provide Enterprise Data Center support to include Security, Program and Project Management, and related services to DOS employees both domestically and at Post.
 
Melonie has had the pleasure of playing a key role in many enterprise data center firsts at the Department to include the design and build-out of the first Tier III ESOC on the east coast and the first Tier III ESOC on the west coast.  Most recently, 2014, she led construction efforts which paved the way for the Department's very first Modular Data Center (MDC).  Each endeavor cultivated state-of-the-art services and established increased efficiency capabilities for DOS. The MDC footprint incorporates a containerized date center concept which allows the Department to sustain environmental efficiency differently than those lost in traditional data centers.
Anthony Vicinelly, Federal Technology Director, Nlyte Software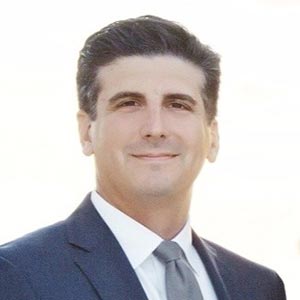 Anthony Vicinelly is the Federal Technology Director at Nlyte Software. With over 10 years of Solution Engineering experience, Anthony is responsible for working with federal organizations that want to leverage Nlyte's market leading Data Center Infrastructure Management (DCIM) solution. Nlyte helps organizations increase the efficiency of how they manage their application workload infrastructure across their extended enterprise – from the desktop to data center, from colocation to edge to IoT devices.  Using Nlyte's monitoring, management, workflow and analytics capabilities, organizations can automate how they manage their resources in order to reduce costs, improve uptime and ensure compliance with their organization's policies.  Nlyte supports several Federal Agencies with their Data Center Consolidation and Data Center Optimization initiatives. Prior to Nlyte, Anthony was a Senior Solutions Engineer at Application Security Inc. and Trustwave, specializing in data security and monitoring.  He also worked as a Systems and Software Engineer at Raytheon. Anthony holds a Bachelor of Science degree in Computer Science from Westminster College.