Dept of Interior at ACT-IAC ITMM COI meeting
Tuesday, August 13, 2019 - 11AM-12PM EDT
Overview
Invited Speaker: Karen Matragrano, Director of Service Delivery, Office of CIO, U.S. Department of Interior.
Join the ACT-IAC IT Management and Modernization COI to hear from the invited speaker from the U.S. Department of Interior.
About the Speaker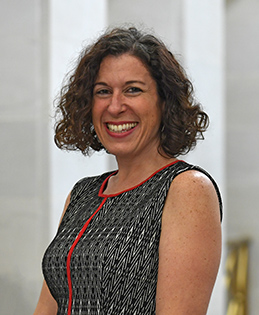 Karen Matragrano began her federal career at DOI in 2005 with the Interior Business Center (IBC) working as a management and program analyst for the Appraisal Services Directorate. Ms. Matragrano worked in numerous organizations in the IBC on process improvement and budget and administrative management until she started with the Customer Support Center (CSC) as a project manager in 2009.
As project manager Ms. Matragrano worked to consolidate 24 helpdesks in IBC, leading change in business practices and philosophy to match the pace of the quickly changing IT world. Ms. Matragrano has supported the CSC in different roles since 2009 and has enjoyed the many different aspects of customer service in the IT realm. Most recently, Karen has been acting as the OCIO Service Delivery Director (Feb. 2016 to Oct. 2016) and as the Deputy Director (Oct. 2016 to Jan. 2017).
Prior to working for DOI, Ms. Matragrano was a 5th grade elementary school teacher for Teach for America. She enjoys being able to work directly with people to help improve service and to collaborate to find solutions that work for everyone and challenge the standard ways of thinking.  
Ms. Matragrano received her B.A. in International Relations from American University in Washington, DC and her MBA from the University of Maryland.