NIST SP 800-53, Rev 5 at ACT-IAC Cybersecurity COI March 2021
Friday, March 19, 2021 - 11AM-12PM EDT
Overview
Featured Topic: NIST SP 800-53, Revision 5
Join the ACT-IAC Cyber COI monthly meeting hear from Victoria Pillitteri from the National Institute of Standards and Technology who will discuss the NIST SP 800-53, Revision 5 - Security and Privacy Controls for Information Systems and Organizations.
At the meeting, hear from the COI about activities and initiatives and how you can be involved.
About the Invited Speaker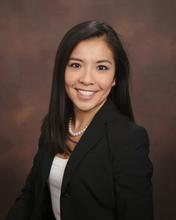 Victoria Yan Pillitteri is a supervisory computer scientist at the National Institute of Standards and Technology. She leads the Federal Information Security Modernization Act (FISMA) Team that develops the suite of risk management guidance used for managing information security risk in the federal government. Previously, Pillitteri led research programs in smart grid cybersecurity and cyber-physical systems cybersecurity. She holds an M.S. in computer science from the George Washington University and a B.S. in electrical engineering from the University of Maryland.  Outside of work, she enjoys teaching group exercise classes, baking, and traveling. She received the 2021 Federal 100 award.