ACT-IAC IT Management and Modernization COI January Meeting
Please Login to register for this event.
Invited Speaker: Tom Beach, Chief Data Strategist, USPTO
About the Speaker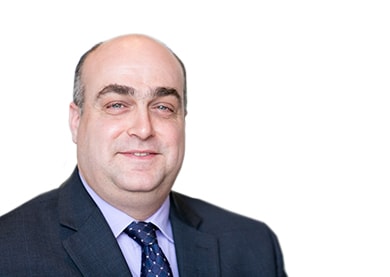 Thomas Beach serves as the Chief Data Strategist and Portfolio Manager of Patents End to End (PE2E) and Patent Trial & Appeal Board End-to-End (PTAB E2E) for the United States Patent and Trademark Office (USPTO).  As the Chief Data Strategist, Mr. Beach serves as part data strategist and adviser on the role data plays at USPTO, part steward for improving data quality and data sharing, and part technologist and developer of new data products.  As a Portfolio Manager,  Mr. Beach manages the business relationship between the IT and Patents and PTAB business units to ensure that Patents and PTAB have the most effective, modern IT to support patent application examination and review today and in the future.  
Mr. Beach joined the USPTO in 1995 as a patent examiner in excavation and mining and became a supervisory  patent  examiner  in  2011  in  Offshore Oil  &  Gas  Technologies and  Business  Methods.    Mr.  Beach  has  further  served  on  a  detail  at  the  Partnership  for  Public  Service  in  Washington,  DC, focusing on the Ready to Govern: Improving the Presidential Transition program and as a Senior Advisor in Office of the Under Secret ary of Commerce for Intellectual Property at the United States Patent and Trademark Office (USPTO).   
As a graduate from the Georgia Institute of Technology in Engineering, Mr. Beach received his Master's Degree from Georgetown University's McDonough School of Business.  
Venue
GSA
1800 and F Street, NW (Room 2004)
Washington, DC 20006
For security purposes, you are required to register in advance if you plan to attend in-person.
Remote participation information will be sent upon registration.
We hope to see you there.
 
ITMM COI Leadership Team
Stu Hammer, Industry Chair
Dan York, Government Chair
Vera Ashworth, Industry Vice-Chair
Melvin Brown, II, Government Vice-Chair
Colleen Law, Program Chair
Eric Stogoski, Communications Chair