Pam Isom, Energy DCIO, at IT Management & Modernization meeting
Tuesday, April 9, 2019 - 11AM-12PM EDT
Overview
Invited Speaker: Pam Isom, Deputy CIO for Architecture, Engineering, Technology, and Innovation; Chief Data Officer at Department of Energy
Join the IT Management & Modernization (ITMM) Community of Interest meeting where guest speaker Mrs. Pamela K. Isom will discuss how the Department of Energy OCIO is supporting modernization through data strategy, enterprise architecture, emerging technology, and cloud.  
At the meeting, the COI leaders will also review current and upcoming COI project developments. We welcome any members interested in getting involved in these projects.
About the Speaker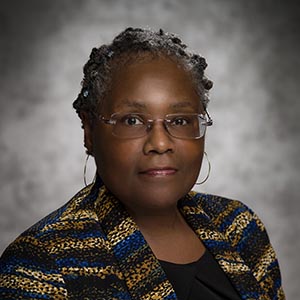 In July 2018, Mrs. Pamela K. Isom was selected as Deputy Chief Information Officer (DCIO) for Architecture, Engineering, Technology, and Innovation (AET&I) and Chief Data Officer (CDO) for the United States Department of Energy (DOE). Mrs. Isom directs digital strategy and implementation of innovative, safe, and mission-focused products and integration services, enabling DOE to fulfill its enterprise business and IT objectives.  In her role as CDO, Mrs. Isom leads enterprise data strategy and management across DOE. She has a strong industry presence where she is the Senior Agency Official for Geospatial Information (SAOGI), influencing and directing numerous compliance activities for the department. As principal corporate officer, she serves as an advisor to and partner with senior executive officials and staff to achieve effective enterprise outcomes. Mrs. Isom brings over 25 years of digital transformation, information management, and IT modernization expertise to the agency including cloud and enterprise architecture innovations. Leveraging her strong track record of collaboration, leadership, foresight, and blending business with IT, Mrs. Isom is advancing OCIO's shift toward a posture of operating as an IT service broker while maintaining exemplary cybersecurity and data stewardship.
Venue
GSA
1800 and F Street, NW (Room 2143)
Washington, DC 20006
For security purposes, you are required to register in advance if you plan to attend in-person.
Remote participation information will be sent upon registration.
We hope to see you there.
 
ITMM COI Leadership Team
Stu Hammer, Industry Chair
Dan York, Government Chair
Vera Ashworth, Industry Vice-Chair
Melvin Brown, II, Government Vice-Chair
Colleen Law, Program Chair
Eric Stogoski, Communications Chair